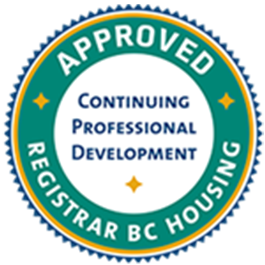 Book your spot at our Site and Foundation Drainage seminar or webinar in May
Problems with foundation drainage and moisture can have many consequences, ranging from being a minor nuisance to serious structural damage or health issues. These issues can be difficult to diagnose as well as challenging and expensive to remediate. However, you can prevent these problems by incorporating best practices into the original design, construction, and site grading of the building.
There is also a trend towards maximizing the habitable square footage of new developments, including more —and deeper — finished basements. This means that proper drainage for below-grade spaces has become more important to protect owners' investments.
This half-day workshop, which will be of interest to builders, developers, designers, and building officials, will cover:
Drainage design considerations
Details and workmanship required for drainage elements
Design and installation of building enclosure systems
Maintenance of site and foundation drainage
Post-construction remedial measures
This workshop was prepared in collaboration with industry stakeholders and consultants.
---
| | |
| --- | --- |
| | |
Date: Wednesday, May 2, 2018
Time: 9 a.m. – 12 noon
Location: Vancity Theatre, Vancouver
Cost: $80
Registration closes: 9 a.m. on May 2, 2018
CPD points: 3 (Group A, Construction Technology)
Webinar:
Webinar can be viewed on computers,
smartphones and mobile devices.
In-person Event:
Vancity Theatre,
1181 Seymour St, Vancouver, BC
Please visit our Research Centre 
Building Smart page 
on the BC Housing website
for a full listing of upcoming events.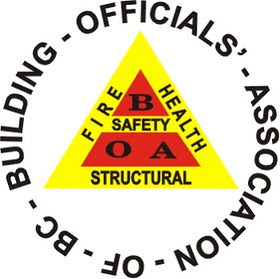 The new provincial qualification requirements for building and plumbing officials established in the Building Act came into force February 28, 2017.
The new qualification requirements support the professionalism of building officials and will improve consistency in how the BC Building Code is interpreted, applied, and enforced. The qualifications are one of three key objectives of the 2015 Act and mark the first time any provincial qualifications have been required for this group of building professionals.
To be qualified, building officials will have to:
Be a member in good standing of the Building Officials' Association of British Columbia (BOABC);
Pass exams according to the level of their responsibilities;
Undertake annual continuing professional development;
Be entered in the register of qualified building officials; and
Pay an annual fee and submit an annual report to the registrar.
The qualification requirements will take effect in two steps over four years:
On or before August 28, 2017 (i.e., within six months after February 28, 2017), building officials must become members of the BOABC; and
On or before February 28, 2021 (i.e., within four years from February 28, 2017), building officials must pass the requisite exams for the class/scope of practice at which they work, and be entered in the register of qualified building officials.
Under the Building Act, anyone working for or on behalf of a local authority who makes a decision on whether a matter conforms to a provincial building regulation (such as the BC Building Code) must be qualified to do so: the need to be qualified does not depend on job title. Individuals in three categories are exempt (or temporarily exempt) from the qualification requirements:
Members of the Architectural Institute of British Columbia or the Association of Professional Engineers and Geoscientists of British Columbia;
Individuals already holding qualifications under the Safety Standards Act; and
Individuals making compliance decisions about specific Code-related fire prevention and response, or fire suppression matters.
The Province has selected the BOABC to administer the new requirements due to their existing role as the professional association for building officials and their expertise in building official education and qualifications.
Further information about the new qualification requirements is available on the Building Act website and in a new Building Act guide entitled What Building and Plumbing Officials Need to Know about the Building Act. The new guide comes in two versions:
For further questions about the qualification requirements, contact the BOABC at info@boabc.org.
For questions about the Building Act or its implementation, please see the Building Act website (www.gov.bc.ca/buildingact) or contact Dale Andersson in the Building and Safety Standards Branch at dale.andersson@gov.bc.ca.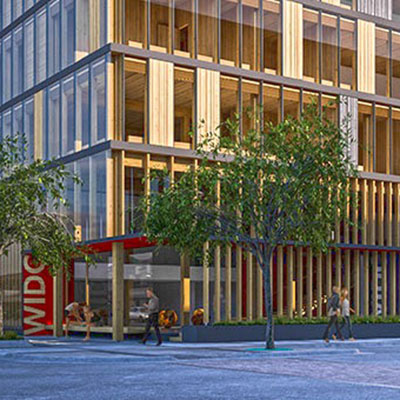 Please click below to view the Building Officials' Association of BC Strategic Priorities 2014 and Beyond.