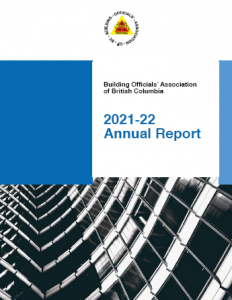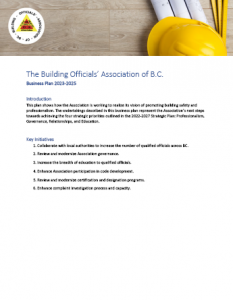 The Strategic Plan identifies four priorities that will guide the Association over the next five years:
Education
Professionalism
Governance
Relationships
All priorities contain specific areas of focus which the Executive Committee established based on feedback from members, local authorities, and other partners.  This feedback-driven, collaborative approach was adopted to ensure that the plan was aligned with needs of the building regulatory system in BC.
The Association will publish an annual plan that establishes goals and targets for each strategic priority and an annual report that assesses progress against those goals and targets.  Regular reporting on Association business also occurs through zone meetings, newsletters, monthly lunch and learns, website and direct email updates, and other activities.