The 2023 Conference & Annual General Meeting for the Association will be taking place May 28 to 31, 2023 at the River Rock Casino Resort in Richmond, B.C.
Keynote Speaker: Jill Heinerth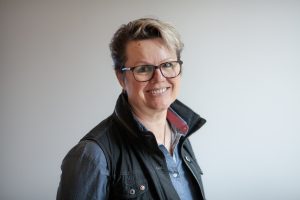 Jill Heinerth
Explorer-in-Residence, The Royal Canadian Geographical Society
More people have walked on the moon than have visited many of the places that Jill Heinerth has seen on Earth. From the most dangerous technical dives deep inside underwater caves, to searching for never-before-seen ecosystems inside giant Antarctic icebergs, Heinerth's curiosity and passion about our watery planet is the driving force in her life. In her visually stunning presentations, she encourages audiences to reach beyond their limitations, challenge the unknown, and overcome their fears, while sharing practical lessons on risk management, discovery learning, failure, and collaboration.
Banquet Dinner Entertainment
Lumadrome – The Circus of Tomorrow
Dinner entertainment will be a collection of space-age cirque vignettes featuring a cast from out of this world. This circus show is enhanced with state-of-the-art LED lighting and music and is guaranteed to captivate.
Delegate Registration
This is a four-day education and networking event starting out with a tradeshow portion, followed by informative keynote and breakout sessions, the Association's annual general meeting, and social events. The deadline to register is April 28, 2023.
Workshop & Training Sessions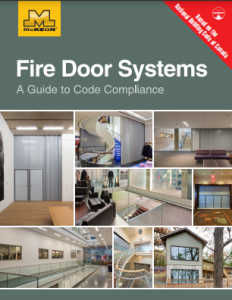 Fire Door Systems Guide to Code Compliance Training
Presented by Dave Dodge, InteriorTech
Monday, May 29 from 1:30pm-4:45pm
Presentation Description: This presentation comes with a 69-page course manual which is based on the most recent edition of the NBC with excerpts from Provincial amendments. All of the solutions covered are tested and listed to CAN/ULC S104 and ANSI/UL 1784. We will also cover the curtain products on the market and some of the confusion about their application and use. A very practical course.
Learning Outcomes:
To understand the fundamental principles that govern the provisions in the current NBC.
Examine the guidelines that delineate the differences between fire-resistance and fire-protection.
Become familiar with opening protective provisions in all of the wall types of the NBC.
David L. Dodge, CSI, CDT – David is a recognized speaker and instructor, teaching the fire and life safety provisions of the model codes to design professionals and regulatory officials. As part of the McKEON team, David draws on his 30-plus years of experience in the building code arena when assisting design professionals and product representatives with code and design compliance challenges.
Full Day Workshop: Holistic Approach to Building Envelope Energy Efficiency
Presented by Hamid Heidarali, Hamid Design Build
Wednesday, May 31 from 8:30am-5:00pm
This full-day workshop will familiarize participants with the concept of holistic approach towards building envelope energy efficiency with the focus on above grade walls, roofs/decks, windows, and below grade assemblies. It would be demonstrated that embracing such holistic approach would be essential as the industry aims for higher levels of energy efficiency under BC Energy Step Code.
The workshop will be supported by more than thirty building envelope mock-ups and several brainstorming and group-work sessions will be incorporated with the goal to create vibrant and energetic sessions in the support of the learning experience of the participants.
Hamid Heidarali, P.Eng – Hamid is a Professional Engineer in the field of building science with a strong passion for high performance, durable buildings that minimize their impact on the environment, while providing a superior experience for their occupants. He is a Principal at Hamid Design Build (HDB), a Building Science consulting firm.
Hotel Booking
The Association has worked with the River Rock to offer special room rates if you book through the link below.
Alternatively, you can phone the hotel at 604.247.8900 or the toll-free line at 1.866.748.3718, or email rrcreservations@gcgaming.com using the code 2305BUILDI.
RIVER ROCK CASINO RESORT
8811 River Road
Richmond, BC
V6X 3P8
The River Rock is a mere 10 minutes by car from the Vancouver International Airport. It is easily accessible by taxi or by the Canada Line Skytrain that departs directly from the airport, which is only a 7 minute train ride. Depart the Skytrain at The Bridgeport Station and you'll see River Rock from the platform.
View a floorplan map of the River Rock.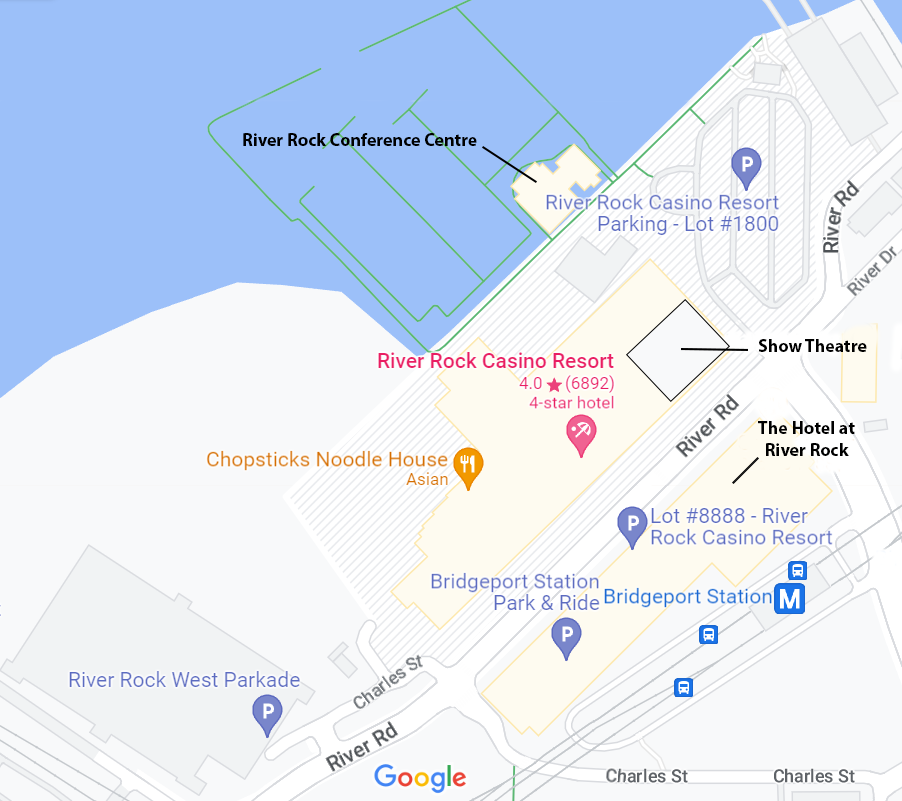 Tradeshow Package and Booth Registration
The tradeshow will be held in the Show Theatre at the River Rock Casino from Sunday May 28 to Monday May 29, 2023. All of the available booth spaces are currently sold out.
Call for Sponsorship
The event is typically attended by 150-200 delegates from across B.C. and provides an excellent opportunity to showcase your organization. We are currently seeking Partner, Supporter, and Companion level sponsors.
We greatly appreciate the support of our title sponsor BC Housing, presenting sponsor Fortis BC, banquet dinner sponsor InteriorTech, hospitality sponsor CHBA-BC, and the support of Cloudpermit, BC Hydro, PSD CityWide, Passive House, Stewart McDannold Stuart, TECA, Bibby St. Croix, MHABC, BCABD, and HRAI.
Thank you to everyone involved in making last year's event a success. View the 2022 Conference webpage.