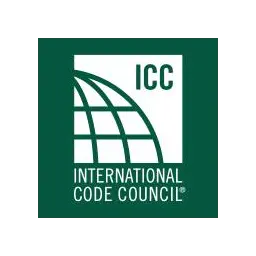 Provider – International Code Council (ICC)
Course Topic: Education Benefit Day – Leadership Series
Course Date: October 19, 2022
Time: 9:00am – 4:00pm (PST)
Registration Fee: $100 + GST
Registration: Click here to register
Each session below is 1.5 hours long and will run one after the other.  You are paying for the whole day, which includes a one-hour lunch break and other breaks at the instructor's discretion.  These are being offered online.
CPD Eligibility: 5 points – Category A3
Leadership Series: Public Speaking
Most people report that public speaking is one of their greatest fears. And yet the ability to speak in public is one of the most valued skills today. This webinar will discuss ways to ease your anxiety, develop your confidence, keep your audience engaged and give you tips for creating an effective presentation. This course will increase your communication skills and build your confidence so you can speak effectively in public with ease and grace.
Leadership Series: Building Your Bench
Statistics indicate that there is currently a talent shortage. This is causing organizations to look for new ways to "future-proof" their workforces in order to retain sufficient talent to be able to meet their strategic objectives. This self-paced, online course will discuss ways to overcome the obstacle of a talent shortage, as well as discuss the generation gap and offer suggestions on how to bridge that gap.
Leadership Series: Mastering the Art of Mentorship
Leadership is hard and trying to do it all by yourself is a recipe for disaster. To be successful you need help from a mentor and you need to pass on your knowledge by being a mentor. All great leaders have mentors and are mentors. Success is a group effort and mentoring helps everyone to be more successful. Learn the keys to mastering the art of mentorship in this webinar.
Leadership Series: Coaching for Success
Coaching is an important skill for leaders because it is through coaching that staff develop the skill sets that will contribute most to both individual and organizational success. Good coaching inspires individuals to grow and stay focused on their goals and in turn, it teaches them how to be good coaches to others. But without the right mindset, successful coaching is difficult at best. This course will talk about what defines good coaching, the benefits of good coaching, techniques of good coaching and how to develop a coaching mindset in yourself and your department.
Presenter:
James T. Ryan, C.B.O.
James (Tim) T. Ryan CBO, is the Executive Director of the International Association of Building Officials. He served the City of Overland Park, Kansas for almost 40 years in the Building Safety Division as a field inspector, plans examiner, field supervisor and as Code Administrator from 1998 until 2017. He received his Bachelor of Science Degree in Construction Management and Technology from Pittsburg State University and is certified in 15 separate categories of building code administration and management. Tim served on the BOCA Board of Directors, including as President of the Board; and on the ICC Board of Directors. He is serving as a presidential appointee to the Board of Directors of the National Institute of Building Sciences; as appointed by President Obama. He is the only building official ever appointed to a position by a setting President of the United States. He is an experienced training instructor and public speaker. He serves on the ICC Codes and Standards Council, Code Correlation Committee and as a moderator for ICC's code development hearings.